YOU ARE HERE Shopping for plants & gardening products > Special offers
Shopping - special offers for GardenForum users
I've teamed up with some of my suppliers to offer visitors to GardenForum Horticulture selected special offers.
Blueberry collection
Three bushy plants for only £16.95

That's less than half price compared to individual catalogue prices

You'll receive one plant each of:
'Earliblue' - a very early variety with clusters of large, light blue fruit.
'Bluecrop' - an excellent mid-season variety producing large sweet fruit.
'Elliott' - high yield of juicy berries from early September to mid-October.

Delivered as three 1-litre bushy potted plants.
How to order
Click on the links to go to the website to find out more and place your order.
Professional services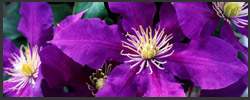 Online shop