YOU ARE HERE Garden answers > Paths & patios
Paths & patios
Help solve your gardening problem. Here are the answers to some commonly asked gardening questions about paths and patios with hints, tips and advice.
If you are unable to find the answer here, then send me an e-mail
My block paved driveway is full of liverwort growing between the bricks. How can I kill it for good? I have tried Weedol, Pathclear, sodium chlorate but nothing seems to get rid of this stuff.
Weedol, Pathclear and sodium chlorate are weedkillers that only kill weeds – having no effect on 'lower plants' like lichens, moss and liverworts.
There are a number of path cleaning products available from DIY stores and garden centres that will kill them, but check the label first to ensure it mentions this fact.
Bayer Advanced MossKiller, which contains natural fatty acids, is effective against lower plants. I used it earlier this year with good results. Be careful when applying it as it will also damage or kill plants that it comes into contact with, so ensure the spray doesn't drift onto wanted plants or the lawn.
On another matter, sodium chlorate has been taken off the market and you have until May 10, 2010 to use up any stocks you have. After this date it will be illegal to use it
Our Tarmac drive is green where pine needles etc. have come down over the years and algae has started to grow on the Tarmac. What do you suggest?
There are a range of products suitable for removing stains and moss from Tarmac - just check your local garden centre or DIY store. Alternatively, try washing with a pressure washer.
If you want to know more, or if there's a gardening topic you're having a problem with and want help and advice, then send an e-mail to: info@gardenforumhorticulture.co.uk
Professional services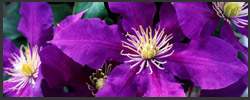 Online shop