YOU ARE HERE Garden answers > Ferns & fern growing
Ferns & fern growing
Help solve your gardening problem. Here are the answers to some commonly asked gardening questions about ferns and fern growing with hints, tips and advice.
If you are unable to find the answer here, then send me an e-mail
I have got some spores from my ferns and would like to grow some plants. How do I do this? I believe it is done in two stages, but do I need to put them in the propagator or is it a cold frame job?
First you need a compost made from eight parts sifted peat : two parts sterilised loam : one part crushed horticultural charcoal. Fill a half pot with the compost and lightly firm down. Sprinkle the surface with sand followed by the spores.
Cover the pot with a pane of glass and stand the pot in a saucer. Fill the saucer with rain water and always keep the saucer topped up. Place in a shaded position at a temperature of 21C (70F).
After three to four weeks the first stage (prothalli) develop - at this stage the moisture level must be kept constant so that the prothalli can fertilise each other.
Within seven to eight weeks the fronds of the true ferns will start to develop. Remove the glass, but maintain the temperature and water level.
When large enough to handle, plant out clumps of the ferns in individual pots.
If you want to know more, or if there's a gardening topic you're having a problem with and want help and advice, then send an e-mail to: info@gardenforumhorticulture.co.uk
Professional services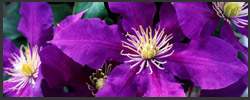 Online shop