YOU ARE HERE Garden answers > Carnivorous plants
Carnivorous plants
Help solve your gardening problem. Here are the answers to some commonly asked gardening questions about carnivorous and insect-eating plants with hints, tips and advice.
If you are unable to find the answer here, then send me an e-mail
We have a sarracenia plant in a bowl of rain water. What do we do with it in winter?
It is in a conservatory, which has a radiator, but will get cold at night. I could put it in the greenhouse which has a heater to keep it frost free, but I think it would be warmer indoors. There aren't many flies about for food. Should I cut off the trumpets as they die?
Sarracenias need a minimum winter temperature of 5C (41F), so put it wherever it gets this temperature. Under glass, make sure that it doesn't get too hot either and that it is shaded from any strong, burning sunlight - should we ever get any! The greenhouse may be better as it is more likely that there will be a few flies around in there for food.
These plants prefer to be kept slightly drier in winter, so I would take it out of the bowl, place it in a saucer and just top up the water every now and again so that it isn't constantly standing in water; but never let the compost dry out.
You can remove the dead traps as they die, but make sure they are completely dead and try to carefully (and gently) pull them off rather than cut them off.
If you want to know more, or if there's a gardening topic you're having a problem with and want help and advice, then send an e-mail to: info@gardenforumhorticulture.co.uk
Professional services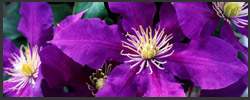 Online shop